2022 Shelby Hamfest Forums
General Info
FORUM SCHEDULE (SUBJECT TO CHANGE) - NEW LOCATION for 2022 - Cattle Show area in the Cattle Barn - See Star on map below.
10 AM - "Roanoke Division Update" by Jim N2ZZ, Division Director & Bill N2COP, Division Vice Director
11 AM - "NC Section Update" by Marv WA4NC, NC Section Manager - topics will include DMR Nets in the Section, EMCOMM Training & Activities, Status of various traffic nets, outreach to clubs in NC - Presentation of a SUGAR (Supporting Upgrading Growing Amateur Radio) Award to a deserving amateur or club in the section.
12 NOON - "Summits on the Air (SOTA) Portable Ops in Remote Areas" by Patrick Harris WW4D
1 PM - "Parks on the Air (POTA)" by Zach Thompson KM4BLG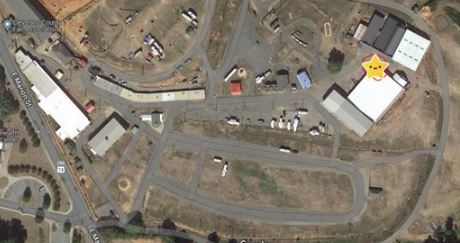 We would also like to offer space for national group gatherings on Saturday. If you would like to be a part of the forums and gatherings, email chairman@shelbyhamfest.org with the topic you'd like to present a forum on or group which would like to gather.